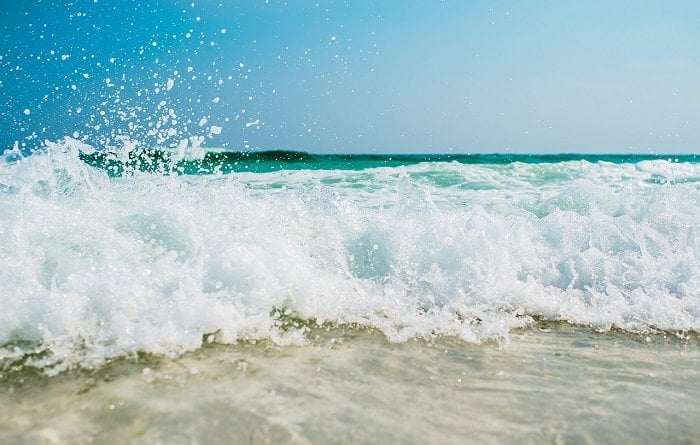 Enjoy the Water This Summer
Summer and water go hand in hand. Summer brings heat, sunshine, and a desire to jump in the lake. Water provides the perfect way to cool off and have fun. This summer, you shouldn't cool off with air conditioning alone. Go for the more old-fashioned approach, and get your entire family into the water.
How to enjoy the water this summer
There are plenty of easy ways to enjoy the water. In fact, we thought of ten of them and put them right here.
Can you try each one before September rolls in?
You might decide it's time to build a backyard pool, plan a water balloon, fight, or take your entire family on vacation to the beach. No summer is complete without at least one of these activities.
1. Swim at Home
In 90 degree heat, all you want to do is get into the pool. But by the time you get packed up, drive to the local YMCA, get changed, and walk through their air-conditioned hallways, your desire to swim is almost gone.
With a pool in the backyard, you and your kids can just splash in at any moment. Swimming pool construction isn't as expensive as you think, and having a pool in the backyard could be the highlight of your summer.
2. Swim at the Beach
Pools are wonderful, especially when they're in your backyard.
No summer is complete, however, without at least one swim at the beach. A day at the beach is perfect for picnics, sandcastles, and enjoying the wildlife. Swimming in a body of water is a whole new experience, and it's different every time.
Your kids might be afraid of seaweed or tiny crabs, but a beach day is an experience everyone should enjoy.
3. Learn How to Surf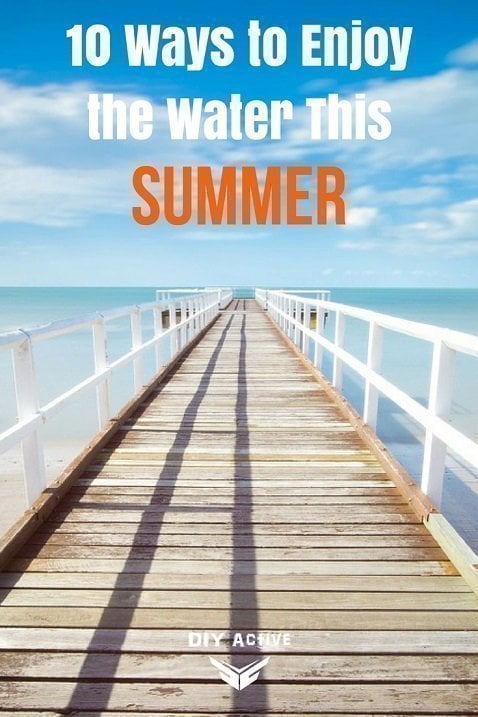 Basic knowledge of swimming is enough to enjoy a day in the water. You might only know how to dog paddle, but it's enough to stay safe in shallow waters.
Water, however, offers us a lot more than just a good float. It's also amazing recreation, like paddleboarding or surfing. If you don't know how to surf, you should use this summer to learn. Take surfing lessons in Waikiki, until you can ride the waves like a master.
4. Learn How to Snorkel
Snorkeling allows you to experience the sights of the ocean, without the danger and equipment of deep-sea diving. All you need for snorkeling is a mask and a breathing tube that sticks out of the water.
Paddle face down at your leisure, and enjoy the ocean sights below you. No one should snorkel without a basic class, since even something so simple sometimes goes very wrong, so use this summer to check it out.
5. Visit the Coast
You might live in the middle of a forest, or the middle of cornfields. Some people just drive to the lake or the ocean, but if your only body of water is a pond, you might want to take a trip to the beach this year.
Ocean vacations are some of the most enjoyable summer destinations, and you can explore places to see on Florida's Gulf Coast to enjoy the water. You might have to do all your snorkeling, surfing, and swimming in one week this summer, but you'll have a blast.
6. Dine on the Water
People enjoy the water in so many ways, but sometimes, just looking at it is enough. You might watch the water from your day at the beach, but this summer, you should also enjoy it over dinner.
Pick a restaurant built on the edge of a river, lake, or stretch of ocean. As you dine, enjoy the gorgeous views. Plus, a seafood restaurant in Fort Lauderdale, FL lets you enjoy both the look of the water and the catch it offers.
7. Run Through the Sprinkler
You might not have gotten around to that backyard swimming pool yet, but hot summer days can still be great at home. If you have a sprinkler, all you have to do is turn it on for your kids to enjoy half an hour of squealing and cooling off (you might even enjoy a few jumps yourself.)
You could use your standard sprinkler or get a fun one that changes settings, like an octopus or Mr. Potato Head sprinkler. It's cheap, and your kids will love every minute of it.
One important note is to be conscious of your water consumption during the hot summer months. It can have a hefty price on your water bill as well! You can learn more about water conservation here.
8. Go Canoeing
You don't always have to get wet to enjoy the water. You can also enjoy the views, cool breezes, and relaxing silence of the water in a boat.
You could try row boating or kayaking or canoeing this summer, on a lake, large pond, or river. Canoeing is often the most fun for a pair, since canoes are easy to control, and they require two people. Make sure you wear life jackets and tell someone where you're going, but get in a boat or two this summer.
9. Go Wading
One of the simplest ways to enjoy the water is with an afternoon of wading.
You might have brought your kids to the beach, but you don't want to get into the water yourself. You might have come to the beach on your own, with no plans to swim. As long as you're wearing shorts, or you can roll up your pants, you can enjoy the water as soon as you take off your shoes.
Sand and waves are best enjoyed barefoot.
10. Have a Water Balloon Fight
Some people might prefer a relaxing day at the beach, but no summer is complete without a water balloon fight.
Play with your kids or even your adult friends, either spur of the moment or after careful planning. All you need is a home base with plenty of hiding places, a hose, and a bag of water balloons.
Your kids will have the time of their lives getting into a strategic face-off with you, and you might realize you love this method of getting cool.
Wrap-Up
This summer, take the time to get outside and have a great time while you enjoy the water this summer!
Disclosure: In the spirit of full disclosure, DIYactive.com may be compensated in exchange for featured placement of certain reviews or your clicking on links posted on this website.