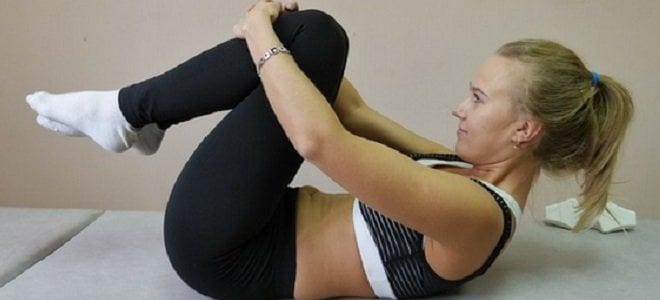 What's the Best Way to Get a Strong Spine?
If you are a person who suffers from chronic lower back pain or has recently suffered trauma to your spinal cord or back because of an accident, you will need to do some stretching and therapy to get back to the way you were, pre-trauma. Even sitting at a desk all day or being more sedentary can have a negative effect on your spine and back. Knowing the right way to care for, exercise, and stretch this area will help you to feel better and have more mobility.
Exercises you should be doing to strengthen your spine
This article will go over different DIY spinal stretches and exercises to strengthen your muscles and help relieve any pain or discomfort you might feel in your back.
A lawyer recommends you seek professional help from your doctor or chiropractor before trying any of these yourself. Professional help to learn the right form can help you avoid injury and get more out of the exercises.
Water Aerobics
Water aerobics is a great way to gently ease yourself back into exercising after a back injury. You can use flotation devices for proper support and help stretch your muscles without putting extra pressure on your body.
The gentle aerobics will help tone and strengthen your entire body, along with providing light stretching to your spine area. Many water exercises include lengthening the spine as well as twisting to regain mobility all around. An instructor will be able to tell you better forms and exercises for easing back pain and muscle soreness in your back.
Rowing
According to SpinalCord.com, rowing is an excellent way to strengthen all your back and shoulder muscles. When rowing, make sure to keep your back straight. Be sure you don't twist, turn, or overextend yourself. You should concentrate on starting slow, going for five or ten minutes, steadily increasing your workout over time.
You should be able to feel your muscles stretching and strengthening over time. Have a trainer at your gym show you proper form before you get started. Remember: quality over quantity is important here.
The rowing motion will not only strengthen your spine, but also challenge your cardiovascular system.
Try it twice a week to start and see where it goes!
Hip Crossover Stretch
This stretch is designed to gently stretch and release the muscles in your back that contribute to low back pain. You begin by lying face-up on the floor with your knees bent, around shoulder-width apart. Next, cross your right ankle over your left knee and use your hands to pull your right knee toward your left shoulder slowly. Once you have this position, hold it for 30 seconds. Repeat three times on each side.
If this is done correctly, you should feel a gentle pull on your lower back muscles. Make sure you're breathing as you hold the position, with deep and even breaths.
This exercise can also be great for easing tension in the glutes, a major connecting muscle for your back. There are many more stretches for the back, of course, some using straight legs or even while seated.
Take a yoga or Pilates class to get the full effect of back stretches.
Bridge Exercise
This exercise is designed to stretch and strengthen your spinal muscles. You start by laying on your back on the floor with your knees bent shoulder-width apart. Start gently raising your hips while making sure your shoulders stay firmly on the floor. Make sure your hips, knees, and shoulders are level at the top. Hold this position for five seconds before returning to your resting position.
You should start by repeating this for five repetitions every day to strengthen your muscles. Be careful to hold your spine and back still as you execute this movement.
Yoga can help with different poses that progress from the bridge as well. From bridge, you can move to wheel, and even rolling up onto your shoulders to decompress your upper back.
Wrap-Up
If done correctly, these gentle stretches and exercises will help you strengthen your spine. They will help get you back to all the activities you loved before your back went out.
These exercises can help you alleviate your chronic back pain issues to help you live a happy, fulfilling life. As you move through each one, make sure your form is correct and that you can feel it, but not painfully. Exercises should be challenging; stretching should be uncomfortable.
You can also check out chiropractor Tucker to help ease any chronic pain.
Be sure to stay active and mobile whenever possible. The more you move, the more naturally you will stretch and strengthen your spine.
Latest posts by Eileen O-Shanassy
(see all)
Disclosure: In the spirit of full disclosure, DIYactive.com may be compensated in exchange for featured placement of certain reviews or your clicking on links posted on this website.