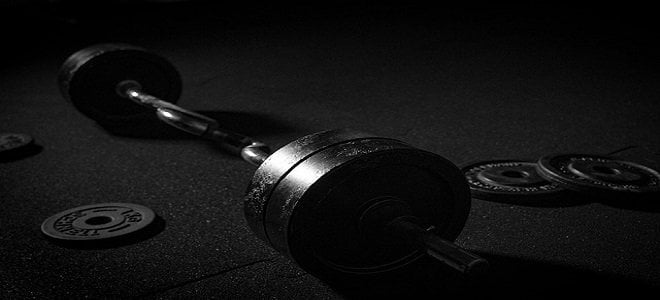 Strength Training for Mental Well-Being
Many of us are aware that strength training is good for our bodies. But did you know it's also good for your mind? Here are seven pro tips on how strength training can improve your mental state as well as your body.
How to use strength training to improve your mental health
When you're plagued by poor mental health, thinking about exercise is often the last thing on your mind. Whether you deal with chronic depression, heightened anxiety, or just general stress, regular exercise like strength training can improve your mental state. Many studies have shown how regular exercise can actually improve mental health and strengthen your mind.
It might seem counter-intuitive when all you have the energy for is getting out of bed, but finding time to move your body and increase your heart rate has many wonderful effects. The key is to start small and not overtax yourself. If you go all in, you might burn out quickly—especially when you aren't in a good mental space.
Here are seven tips on how strength training and regular exercise can improve your mental and physical status:
Anxiety
Everybody gets anxious about big job interviews, exams, or other important events. Prolonged anxiety can cause sleep disorders, mental distress, and even physical pain. Symptoms of an anxiety disorder include increased heart rate, disrupted sleeping patterns, and stress.
Low-intensity strength training can help reduce prolonged anxiety. Find something that gets your mind off regular worries and focus on moving your body—whether it's running, swimming, or weight training. Endurance exercises like swimming or running can be good for clearing your mind due to the repetitive motions. You won't be able to dwell on issues for long when you have to focus on maintaining activity as well.
Depression
If you know you have depression, then therapy is the first place to start.
Recovering is hard work, and won't be cured by exercise alone.
Coupled with regular treatment, though, exercise has been shown to boost mood, energy, and even help you physically feel stronger. Dr. Jane Baxter, Ph.D., started a therapy method that includes talk therapy with gentle exercises. Most of her patients found it to be extremely invigorating and even prompted many to go back to the gym.
Self-Esteem
Your self-opinion is important and subject to constant change. Having higher self-esteem is associated with a positive mental outlook and superior well-being overall. Improving your own physical strength, whether it's how much you can lift or how long you can run, is guaranteed to boost your self-esteem. The endorphins released during exercise change your brain chemistry as well, giving you a more positive outlook. This is a great way to help you feel better while still getting your body on the move.
Sleep
Prolonged sleep deprivation is associated with mental illness, hypertension, obesity, automobile accidents, and an overall reduced quality of life.
Many people have difficulty sleeping, however physically active people have healthier sleeping patterns. Regular cardio exercise and strength training have been shown to improve sleep patterns in people suffering from depression by as much as 30%. You'll feel a lot more tired after physical exertion and going to bed when you feel exhausted will help bring back a regular sleeping pattern.
Chronic Fatigue
Nearly 25% of the U.S. population experiences persistent fatigue symptoms. Many people use this as an excuse to avoid getting the exercise that they need. However, studies have shown that regular exercise dramatically improves chronic fatigue and boosts energy. Talk to your doctor if you suspect fatigue is part of your symptoms and be sure t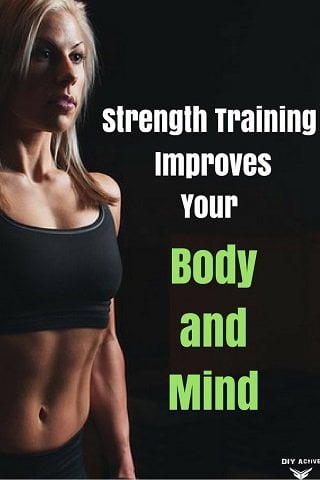 o exercise safely.
Addiction Recovery
A significant percentage of people suffer from addiction. Fast food, cigarettes, soda, alcohol, and narcotics are common addictions. According to 449 Recovery, strength training and regular exercise have been shown to assist in sobriety by occupying your time in a healthy, productive manner.
Exercise also provides an outlet for anger and reduces your overall stress levels so you can weather crises and possible relapse scenarios more effectively.
Reducing the Impact of Aging
We're all going to age. You might already consider yourself old. Aging has many undesirable side effects: type 2 diabetes, osteoporosis, heart disease, a heightened risk of stroke, etc. Regular strength training, however, produces enzymatic, hormonal, and chemical changes that can slow down, reverse, or generally combat these side effects.
Strengthening your muscles, tendons, and ligaments through exercise helps you maintain stability and allows you to perform daily activities like climbing stairs or getting up from a seated position with greater ease.
Wrap-Up
No matter what ails you, it's undeniable that regular strength training and cardio exercise can help fix the problems that your body and your mind struggle with day-to-day.
Latest posts by Eileen O-Shanassy
(see all)
Disclosure: In the spirit of full disclosure, DIYactive.com may be compensated in exchange for featured placement of certain reviews or your clicking on links posted on this website.