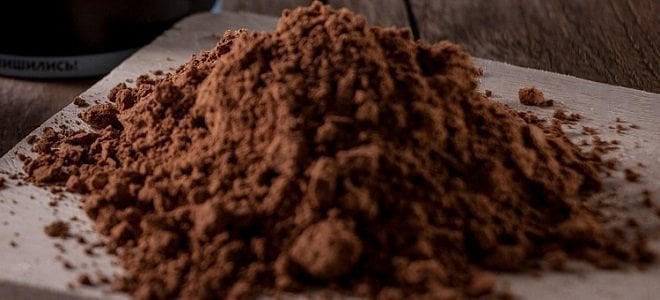 Organic Protein Powder?
Protein can be confusing. There are so many different varieties out there… It's no wonder people don't know where to turn… Check out the advice of the pros on the best organic protein powder out there!

Build muscle with organic protein powder
You really don't need an organic protein powder to build muscle and lose weight.
Eating protein from a diet balanced in carbs, proteins and fat can get you the same results as using a protein powder.
But many people choose to use an organic protein powder instead of lighting up the BBQ for a steak, with the reason being more about convenience and timing. Let's face it, people today are busy, and while cooking can be a great way to ensure quality, for most folks cooking for every meal takes time and effort which is sometimes unrealistic.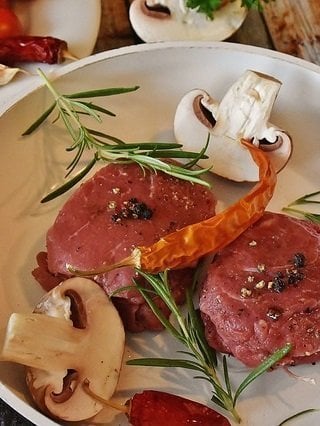 So if time is of the essence, then choosing an organic protein powder vs. eating whole foods can be a practical way to get extra protein in your diet assuming you've found the best protein powder for your needs.
The Benefits of Organic Protein Powder in Your Diet
A reason folks use a protein powder is that it's an efficient way to consume a controlled amount of protein rapidly. According to Stanford scientist Stacy Sims, Ph.D., athletes wishing to maintain or gain muscle should eat protein 30 minutes pre-workout and within a half-hour post-workout for optimal absorption.
How Much Daily Protein Do You Need to Build Muscle & Lose Weight?
If you want to lose weight eat 0.7 – 1.0 grams of protein per pound of bodyweight, every day. The target for building muscle is similar: 0.7 to 0.9 grams respectively.
For example, a woman weighing 160 lbs who wants to lose fat and gain muscle should aim for (0.7 x 160) = 112 grams of quality organic protein powder every day.
Using protein powder for weight loss is an easy way to meet this goal.
How Much Protein is Recommended Per Meal?
According to a recent study, 20 grams of protein per meal is the optimal amount. Consuming more than 20 grams does not lead to greater muscle gain.
Since 20 grams is optimal, you can knock 40 grams off your daily goal by consuming 20 grams pre-workout and another 20 grams within 30 minutes of completion.
Consuming Protein Can Also Reduce Hunger
Protein is the macronutrient with the strongest ability to fight hunger, so it's easy to see how protein powder is a benefit if your goal is weight loss.
How to Achieve a Balanced Protein Intake in Your Diet
Protein is a very useful supplement, but balance is key. Restricting good carbs and healthy fat in favor of protein is not ideal, since protein is a poor energy source. Carbs fuel your body, and without enough of them, you lack energy.
So, for a healthy, balanced diet that supports your weight loss or muscle gain goals, a nutritional coach will likely recommend the following macronutrient ratios:
Muscle Building
Workout days: 35% Carbs, 30% Protein, 40% Fat
Rest Days: 15% Carbs, 25% Protein, 60% Fat
Weight Loss
Workout Days: 35% Carbs, 30% Protein, 35% Fat
Rest Days: 15% Carbs, 35% Protein, 50% Fat
Note: Rest days should always have lower overall calories than workout days to lose weight and maintain muscle definition.
Finally, The Best Organic Protein Powder
Naked Whey by Naked Nutrition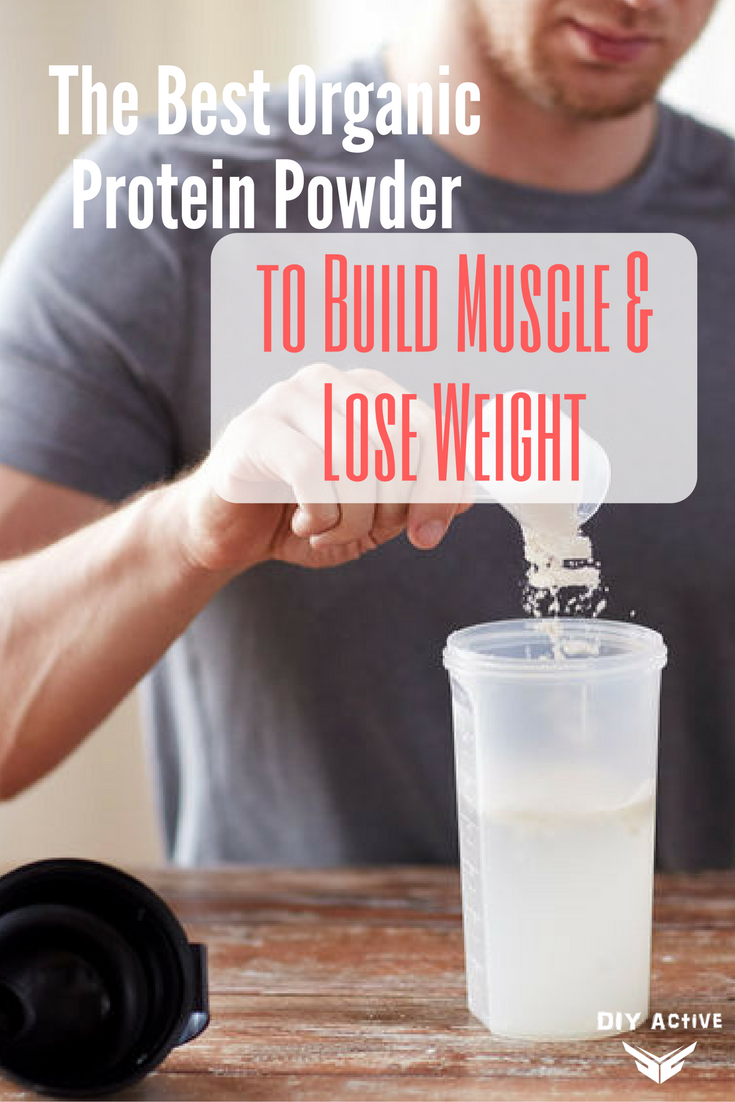 This protein powder is pure whey concentrate, which is about 70 to 80% protein and is made from grass-fed cows on farms in the US. While the product is not technically certified as an organic whey protein powder, the makers say the cows are not treated with growth hormones and the grass they eat is pesticide-free.
Pure protein powder is versatile because it does not have added flavors or sweeteners. It can be used in shakes and other dishes like spaghetti, soups, and tons of other organic protein powder recipes.
Naked Whey has one of the lowest costs per serving of all the protein powders making it a winner in my book.
Orgain Organic Protein Powder
If you're looking for a protein powder shake you can use to replace a meal or drink quickly before and after a workout, Orgain Organic Plant-Based Protein Powder in Creamy Chocolate Fudge is the best. It is delicious, provides 21 grams of protein per serving, and contains only organic vegan ingredients.
This brown rice-based protein powder is a great option for lactose intolerant or those who wish to avoid dairy.
Wrap-Up
There are many options out there to help you get the results you want.
Do your research and find out what works best for you!
References
Nutrition for optimal performance
A moderate serving of high-quality protein…

Latest posts by Devin Haman
(see all)
Disclosure: In the spirit of full disclosure, DIYactive.com may be compensated in exchange for featured placement of certain reviews or your clicking on links posted on this website.