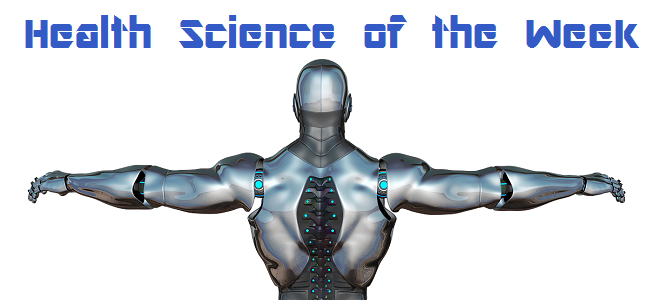 The Latest Health Science of the Week
Each week we give you 5 of the coolest new studies to hit masses!
These studies have the capability to shape the very nature of what we consider healthy nutrition and how we exercise.
While one health science study doesn't make for concrete truth, it can lend credibility to a notion that helps us more efficiently improve our health! Check out this week's batch of crazy interesting health science:
Stored fat fights against the body's attempts to lose weight
"The fatter we are, the more our body appears to produce a protein that inhibits our ability to burn fat, suggests new research. The findings may have implications for the treatment of obesity and other metabolic diseases."
Get the full story here!
---
Recommended levels of activity rarely achieved by obese children and those with liver disease
"Non-alcoholic fatty liver disease is most common form of chronic liver disease in children and adolescents in western countries, and yet new research indicates that obese children rarely achieve recommended levels of activity."
Get the full story here!
---
Association between stress levels, skin problems in college students
"College is a stressful time in the lives of students, and a new study has found that heightened levels of psychological stress are associated with skin complaints.The study aimed to assess the relationship between perceived psychological stress and the prevalence of various skin symptoms in a large, randomly selected sample of undergraduate students."
Get the full story here!
---
The myth about l-trypophan in turkey
"Turkey itself doesn't make you sleepy after a Thanksgiving meal. What makes you sleepy is eating very large quantities of turkey, stuffing, potatoes and pie. Turkey does contain tryptophan, but so do yogurt, eggs, fish, cheese and other meats."
Get the full story here!
---
High-fat diet prompts immune cells to start eating connections between neurons
When a high-fat diet causes us to become obese, it also appears to prompt normally bustling immune cells in our brain to become sedentary and start consuming the connections between our neurons, scientists say."
Get the full story here!

Latest posts by Josh Anderson
(see all)